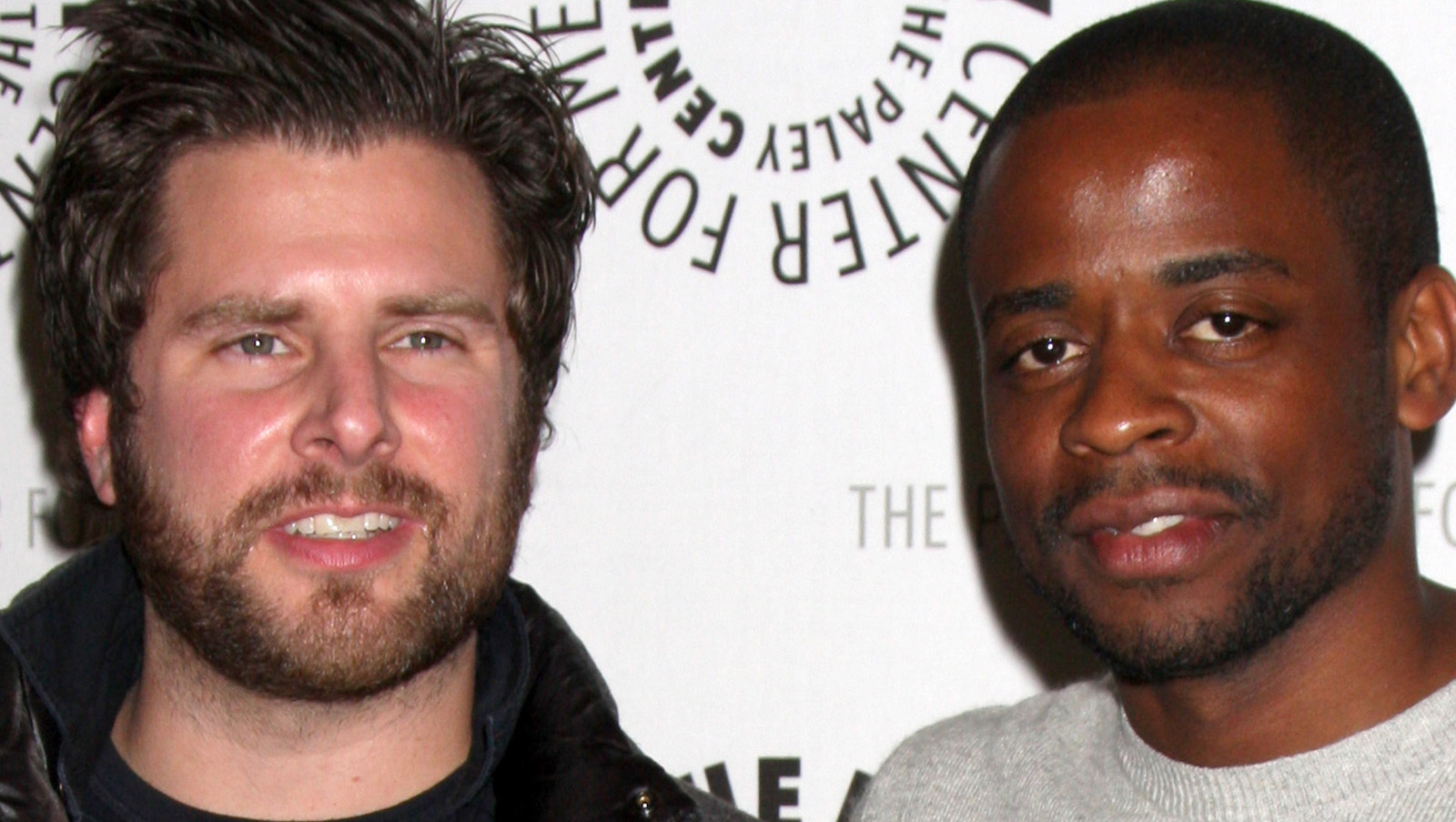 25 Best Psychic Episodes Ranked
Obviously "Dual Spires" is the "Psych" homage to "Twin Peaks" from the first second of the episode, which features a close-up of a chocolate bunny and Shawn's comment to Gus that a woman in Washington had invented a silent window in the 90s (thanks Nadine Hurley!), which he declares to be a "triumph of innovation".
Seconds later, Gus (aka Lodge Blackman) opens a mysterious email with a copy of The Great Northern newspaper, containing an article about an upcoming Cinnamon Festival in the small, isolated town of Dual Spiers. Suffice it to say, the episode has so many references to its source material that it's virtually impossible to catalog them all. It also features appearances from a number of "Twin Peaks" alumni, including Ray Wise, Dana Ashbrook, Robyn Lively, Sherilyn Fenn, Sheryl Lee, Catherine E. Coulson, and Lenny von Dohlen.
Even the music is inspired by "Twin Peaks," with a dreamy pop cover by Julee Cruise of the intro, a near-dupe of Laura Palmer's mysterious New Age piano theme, and a light jazz-infused score. Like the synonymous city it draws inspiration from, Dual Spiers appears superficially Rockwellian but oozes with an eerie energy, and it soon becomes clear that there are scandalous secrets bubbling beneath the surface.
When a Laura Palmer-inspired murder of Paula Merral (an anagram of Laura Palmer) tears the townspeople apart, Shawn and Gus are on the job to "investigate, catch the bad guys, and eat some pie." The episode is a fantastic homage to the iconic and groundbreaking David Lynch/Mark Frost series, but also works perfectly as a standalone episode for anyone unfamiliar with the source material.