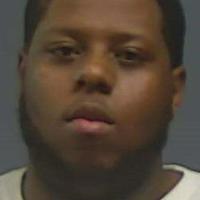 Boss of the suspect: victim of a botched theft without an attacker | New
The man arrested Sunday after a robbery gone wrong is a New Orleans record producer, according to a man who said Friday he was the suspect's boss.
Devante Collins, 24, was arrested in Ponchatoula on Sunday and charged with second-degree murder and aggravated assault with a firearm after he allegedly shot a man who was trying to rob him and who was fleeing the scene.
According to information from the Tangipahoa Parish Sheriff's Office, 21-year-old Joshua Taylor succumbed to injuries from multiple beatings after he; Breona Johnson, 18, of Roseland; and a 15-year-old girl from New Orleans allegedly tried to rob Collins.
Johnson allegedly lured Collins with sex. She and the 15-year-old then allegedly tried to poison Collins, and Taylor attacked him with a baseball bat, but after Taylor was disarmed he fled, according to the sheriff's office.
Because Taylor was fleeing, the shots fired at him were not considered self-defense.
Euell Sylvester, a music executive in New Orleans, spoke about Collins on Friday, saying the man is an inside producer for him and not the kind of man lawyers seem to think he is.
"He's not a killer," said Sylvester, who records under the stage name 7th Ward Shorty. "This guy is not who they try to say he is. He's a beatmaker. He records music and makes beats.
Sylvester said he could see Collins being the target of robbery because of the name and the money he made as a producer.
Collins, whose stage name is ShotgunBeats, has caught the eye of popular rappers such as J. Cole and Future, according to Sylvester.
"He probably didn't know those girls knew him as ShotgunBeats," he said.
Sylvester said Collins is from New Orleans and lives in Covington, not Slidell, as reported by the Sheriff's Office, and he knew Collins legally owned a gun and had a concealed carry permit. .
"I could see if someone was trying to hurt her, out of fear, trying to protect themselves," Sylvester said. "But as an aggressor? No. Devante – not him. No indeed."