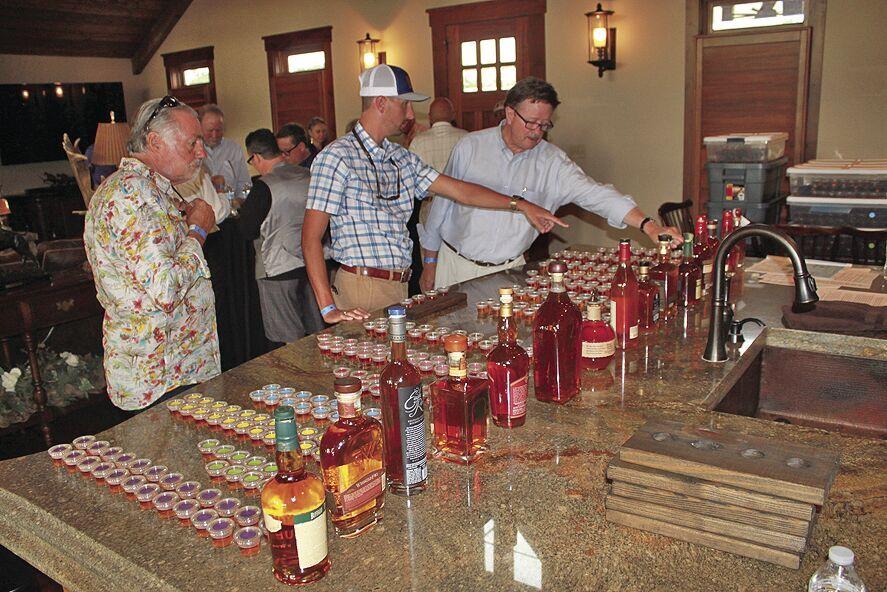 DCCEF Hosts First Annual Suds, Swine, Sippin '& Song | New
DANVILLE, Virginia – On Friday, August 6, the Danville Community College Educational Foundation (DCCEF) hosted its first annual Suds, Swine, Sippin '& Song fundraising event at Atkinson Farms to support Danville Community College Scholarships (DCC).
Those who participated were barbecued, entertained with bluegrass music, and served cocktails and beer. A rare bourbon tasting was also organized for those who thought so.
DCCEF Executive Director Shannon Hair highlighted the success of the event before it even started.
"Not even a bite of food and we're already at $ 40,000," he said.
Hair sees the success of the event as a reflection of the local community.
"To have an event like this and this is the first time and to be such a success, that says a lot about this community. They want to go out and be a part of these things, "Hair said. "It's exciting to be a part of something new and hopefully annual. "
Vice President of Workforce Services Brian Jackson explained why the event should be hosted by DCCEF rather than DCC itself.
"Every community college has a foundation. Because we are a state organization, we are not allowed to fundraise or accept gifts, "Jackson said. "Let's say a company wants to give a million dollar endowment. It must pass [Hair] then he disperses it to [DCC]. "He takes care of all this at the foundation.
Jackson seemed very happy with the event hosted by Hair.
"All of our students in my class have received scholarships [Hair] of these events, "he said. "He is doing this fundraising to meet the scholarships that have already been paid to students."
At the Atkinson Farm Lodge, people enjoyed tasting the bourbons that Hair had collected over the years.
"A lot of these have been bought over the past five years with a lot of trips I've taken with the college," Hair said.
Bourbon taster Thomas Moore was very pleased with his experience at the event.
"It's one of the best things that has happened here, this region," Moore said. "They have food, music and bourbon. I have a great time, they even had a shuttle.
When asked if Moore wanted to go to this event through his neighbors, he replied, "With what's on offer for tasting… it's an experience I might not see again, so I said that I had to go. "
Bourbon lover Dave Slayton agreed with Moore. Slayton guided bourbon tasting attendees on what to look for in a bourbon and how to be more adventurous in their experience.
"Bourbon is king," Slayton said. "If you already know Maker's Mark, try something else you don't know, because you won't find it easily."
In the main dining room, Gypsy Whiskey served their quality barbecue. Levi Marshall explained why his barbecue is top notch.
"People laugh sometimes, but we do all the meats and everything in the most inefficient way, because you get the best quality," Marshall said. "You don't get the big chunks of fat and graying and stuff."
Marshall was happy to be a part of Suds, Swine, Sippin '& Song.
"We worked with [DCCEF] for about six months. [Shannon Hair] is a great guy to work with. We are happy to be here, "said Marshall. "It's hard work what we do, but we love to do it."
Fundraising success did not happen overnight.
"Ultimately, it's been on my mind for the past five years to make it happen," Hair said. "We're trying to find a way to make it bigger and better. Even with the ambition to expand Suds, Swine, Sippin '& Song, those who attended the event on Friday were very satisfied.