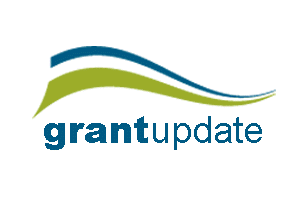 Grants and Community News July 1, 2022
Transforming places through heritage
This program supports projects that will help transform high streets and town centers in England by helping them to become thriving places, strengthening local communities and encouraging local economies to thrive. It is part of a wider initiative to revive England's heritage high streets, alongside Historic England's Main Street Heritage Action Zones. Together, these programs form part of the Future High Streets Fund, administered by the Department of Housing, Communities and Local Government.
Our program is for individual heritage buildings owned or transferred to the community. We will support charities and social enterprises to develop projects that can breathe new life into shopping streets by creating alternative uses for redundant or underused historic buildings in city centres.
AHF can provide grants to help assess the viability of a project, or to help fund development costs or to match funds raised through crowdfunding and community shares.
Below are the opening dates for the first grant applications.
Project Viability Grants: up to £15,000, for early viability and feasibility work, now open for applications.

Project Development Grants: up to £100,000, for investment project development costs, now open for applications.

Crowdfunding Challenge Grants:up to £25,000, to match crowdfunding campaigns, open for applications now.

Booster Grants Community Shares
Full details of each fund, along with links to online applications can be found on the Website of the Architectural Heritage Fund (FAH).
Digital Growth Grant competition – deadline noon August 15, 2022
The Department for Digital, Culture, Media and Sport (DCMS) is running a Digital Growth Grants competition and tender to accelerate the growth of tech start-ups and scaling ecosystems in the regions and nations of the United Kingdom.
The successful bidder will be awarded up to £12.09m to spend over two financial years 2023/24 and 2024/25.
The competition is open to applicants with available funding for an activity taking place in the UK. The deadline for submitting applications is Monday, August 15, 2022 at noon (noon).
The objectives of the Digital Growth Exchange will revolve around:
Offer support services to the digital sector

Develop regional support networks for tech startups and scale-ups

Ensure founders and companies can access training on digital entrepreneurship and investment readiness

Clearly flag startups and scale-ups to existing initiatives in the private and public sectors across the UK
Applicants will need to upload the Invitation to Apply and Grant Funding Agreement prior to submitting an application. These are available on the Government website. If you then wish to apply, you will also need to upload the application and a funding form to the website.
Warburtons Community Grants – next deadline August 8, 2022
Grants of £400 are available for local projects, activities and organizations that have charitable aims that will directly benefit families.
The purpose of this fund is to help support families who need it most. Charitable non-profit organizations in England, Scotland and Wales can apply.
Eligible expenses include:
Health – Helping families take care of each other and lead healthier lives by improving physical or mental well-being.

Place – Helping families thrive in safer, greener and more inclusive communities by making spaces safer and connecting the community to the environment.

Skills – Helping families acquire skills for work and life by developing useful skills for life and employment.
Applications are made via their partner's website: Foundation for Aid to Charities (CAF)
Young Music Pioneer Fund
Youth Music is a charitable funder that provides grants to other organizations – small charities, arts venues, music businesses, youth clubs, music education centers, housing associations, nurseries and more – to lead to many creative music projects or create opportunities for career progression in music.
Youth Music funding is made available through a grant application process, with multiple rounds of funding each year. Applications for the second round of this fund will open later this month.
The Trailblazer Fund offers grants of £2,000 to £30,000 to organizations in England to carry out projects enabling children and young people (25 or under) to create, learn and earn music. The project must test the work for the first time, test a new way of working, or disrupt the status quo (or all three!).
Your work must respond to one of the themes:
First years

Youth with disabilities, d/Deaf and neurodivergent

Youth justice system

Young people facing barriers

Young adults

organizations and the workforce.
Youth Music is supported by the National Lottery through Arts Council England. This allows them to invest in projects across England.
Apply online at youth music