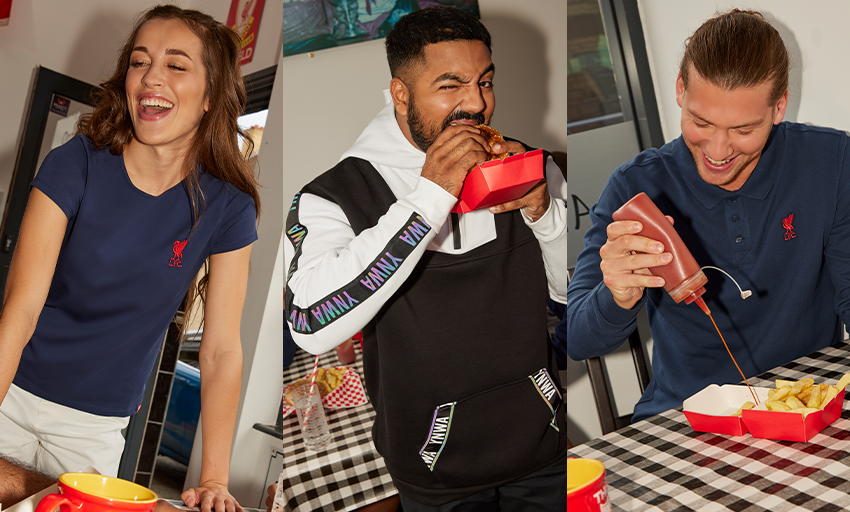 Liverpool FC — The new fashion collection from LFC Retail
Looking for your next game outfit? LFC Retail's new fashion collection includes t-shirts, hoodies, joggers and coats for men, women and kids.
From everyday essentials to on-trend streetwear that'll have you looking fresh the next game day – there's nothing this new fashion collection can't handle.
Have the look…
LFC Retail aims to support Liverpool's music industry. After all, football and music are the lifeblood of our city.
This campaign features local musicians such as Owen Brown Music, Katy Alex, Jack Gillbanks, Raheem Alameen and Sammy and Reuben Valentine.
An unusual style for your little Reds? Find it with LFC Retail. From t-shirts and hoodies to dresses and polo shirts, this kids' fashion collection has it all. The collection also includes accessories to complete every look.
Send it back with our retro-inspired jerseys. Gillbanks brings fresh yarns with a retro twist, inspired by the 2001-02 away shirt.
Get ready to update your wardrobe with new must-have fashion pieces from LFC Retail. Buy in store, in the app and on line.
Download the Official LFC Retail Store App here now.
Posted 6 minutes ago