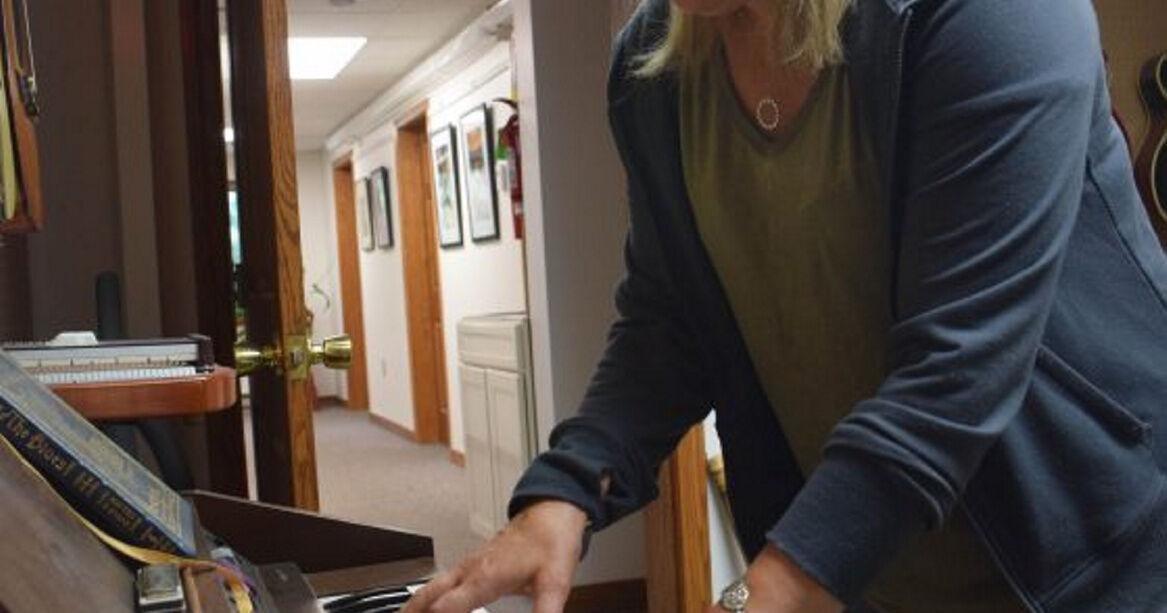 Mountain Melodies Music Camp Slots Still Open to Aspiring Musicians | Education
LAKE SARANAC — There are still 15 slots open for budding musicians at a week-long Mountain Melodies music camp in mid-July, and scholarships are available to fully pay for three campers to attend.
Camp organizer Carolyn Greenberg said campers will work with five certified music teachers, have access to TrestleStreet's "children's zoo" of instruments and equipment, and work on songs to play together.
Campers will all work to choral arrangements, but Greenberg said sessions will be flexible. They will have their pick of music-making crash courses to focus on. Greenberg called these "tasters".
These will include sessions with lessons in singing, lyric writing, music theory, covers and digital music. Greenberg said digital music, like production or electronic music, isn't taught as often, but by the end of the week campers will have been able to produce a ringtone, soundscape or short song.
It's a half-day, week-long camp, so Greenberg said campers won't come out as virtuosos or incredibly knowledgeable about music theory. She said the goal was to inspire a passion for creating music, create a community of young people making music with friends, and give them life skills to build on.
Campers will come out with "campfire guitar skills," which is always invaluable, she said.
"If you learn three or four chords on the guitar, you can play literally thousands of songs," Greenberg said.
The camp is for students in grades 4-12. It will run daily from July 18-22 from 9:30 a.m. to 12:30 p.m. The camp will be hosted at TrestleStreet, a community music and arts space on Woodruff Street in Saranac. Lake. Inside the halls of TrestleStreet, there are instruments everywhere – horns, banjos, guitars, ukuleles, pianos, drums and many percussion instruments.
Half of the 30 places available for the camp are occupied, but there are still 15 left.
Camp registration is $125. Greenberg said two community members have reached out to offer scholarships to pay for anyone who can't afford it. Three of these scholarships are available.
At the end of camp, they'll have a song to perform on the Third Thursday Art Walk on July 21, a showcase for their parents to perform, and ideally, Greenberg said, a passion for making music a lifelong endeavor. .
Greenberg and her husband are from New Jersey. They bought a home in Saranac Lake before the pandemic shutdowns began in 2020 and have split their time interstate since then.
She said she has found so much art and music in Saranac Lake that she wants to make sure the next generation learns the skills and motivation to acquire those talents.
Greenberg has been playing the piano and singing since the age of 8, around the same age as the youngest members of the camp. She said she was lucky to have always had an outlet for it, whether it was through church productions, high school choirs or the rock bands she was in.
She always had a place to use her musical talents and thinks that's what made her grow up, study and want to teach music.
"I found real applications for my music," Greenberg said. "It's also part of the camp's goal, to ignite their passion for music, but also to see real ways to use music."
The teachers at the camp are all certified in music education and come from the Northeast.
Greenberg said Rebecca Saltzman, a choral music teacher at Simsbury High School in Connecticut, is "one of the best teachers I've ever seen." Greenberg said Saltzman taught his daughter Abigail. Abby is now a teacher at George Washington Middle School in Ridgewood, New Jersey, because of Saltzman, Carolyn said, and will teach at camp as well.
Abigail also brings in two friends, musicians and fellow University of Delaware graduates – Nathan Bischoff and Alyssa Bernstein.