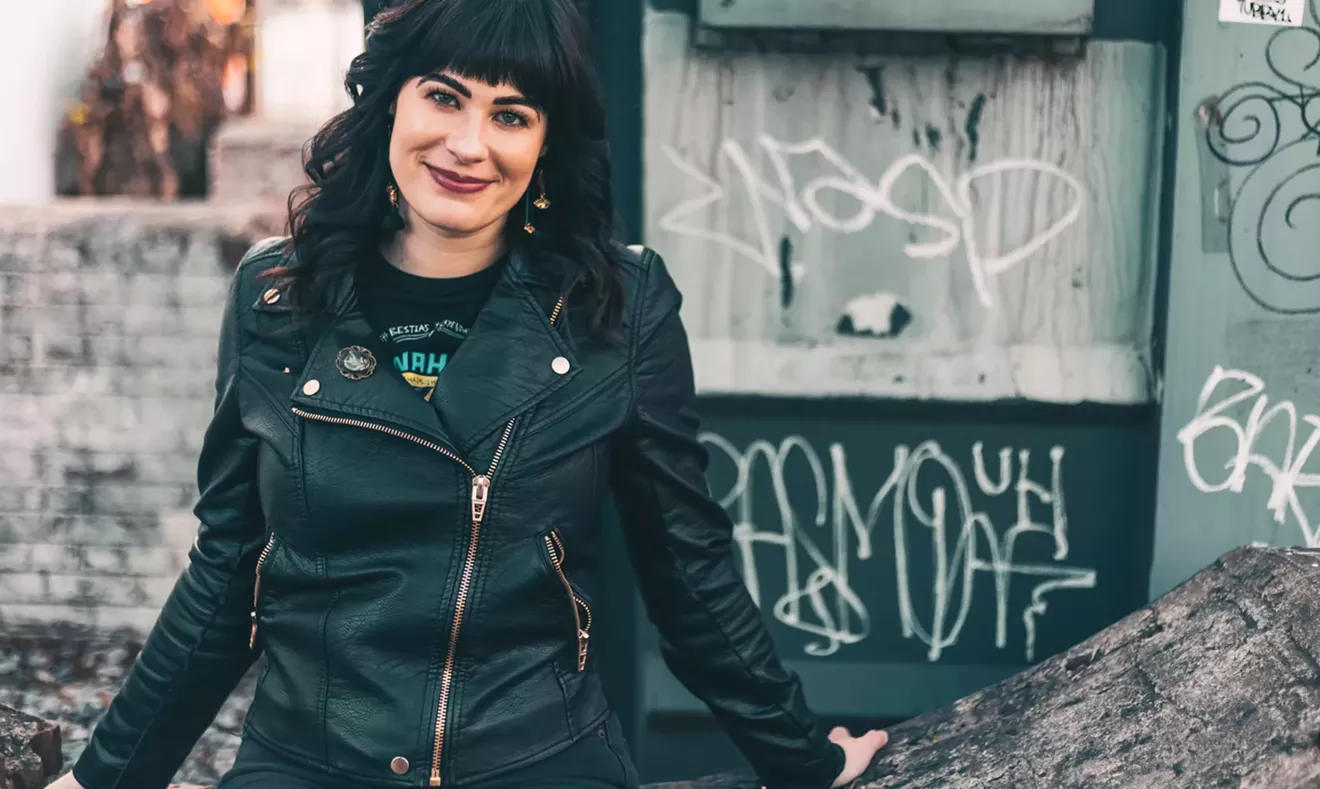 PRESENTATIONS: Meet Nadia Osman | Community | Savannah News, Events, Restaurants, Music
When Nadia Osman glances at her arm, it reminds her of the importance of the host city in her life.
Originally from Savannah, Nadia left for school and work, but never forgot where she grew up.
"I have a tattoo for Savannah," she said. "I got a matching tattoo done with a friend we've known since I was fifteen. We both lived far from Savannah, felt nostalgic for home and wanted to commemorate our friendship.
The corresponding tattoo was simply "1733" the year Georgia was founded.
Osman, a business consultant for the University of Georgia Small Business Development Center (SBDC), went to school at Mercer University and then stayed in central Georgia and worked in the community in the economic development for 15 years.
"I was working on everything from developing affordable housing that doesn't displace current residents to quality of life all around, as well as helping small businesses grow and get started," she explained. "These years [in Macon] were my first vision of how you can really effectively help a community.
Osman said she always knew her calling was to help others, especially to support small and new businesses.
Landing at the SBDC was the perfect match, according to her.
"We are fortunate not only to be part of the Univ.of Georgia system, but we also receive funding from the Small Business Administration and make sure that we help spread these wonderful resources that UGA has to offer," said she declared. "It's great to be part of this city and see how we help. Our mission is to improve the economic well-being of Georgians. All we do is focus on consulting, education and training for small businesses, whether they're just getting started or have been in business for years.
"It doesn't matter if you have a lot of fun events in your community or if you provide nice housing, none of that matters if you don't have a job and a way to support yourself/ to those in your family," Osman said. "I got my start in communities and worked with creative entrepreneurs and people wanting to grow and start new businesses that are the lifeblood of our city."
Osman said another thing she loves about her job is mentoring Savannah students.
"I enjoy helping high school and college students through advice and mentorship as they start their own business. I can help with business plans, marketing, social media, whatever they need to get them started," she said.
Even though the city has organizations such as the SBDC and the Chamber of Commerce that do so much, Osman said, "I'm really impressed with all the associations and all the groups (the networking, the support and/or the groups civics) who meet. , whether at the ward, district, city or county level. They do so many things on so many different levels. It's wonderful to see the community come together, fueled by all that they are passionate about.
Osman returned to Savannah just before COVID and spent much of her time attending online meetings, like so many others.
"Now I go out to meetings more and I'm so excited for when I start to get to know faces a little more," she said. "That way, when I'm at an event, I'll know the person, their company, etc. I did this when I worked in Macon and I really want to be in the community here…not just for the company I represent. , but to support this city.
Osman pointed out that she is a "big fan of the maker community."
"A lot of my friends are makers," she began, "and they make things at home or in their studios and try to grow and make a name for themselves nationally and locally. The community is so lovingly supportive.
Continuing, she said, "There are events almost every weekend that are manufacturer-related. I've seen this group of creators grow and support each other so much. I've seen it online and in person and it's pretty wonderful. It is rare to find a group of talented people who are not in competition. They help each other in every way possible.
As someone who has lived here, left and come back, Osman said the city continues to take her breath away.
"It's just a beautiful city. We have this easy access to water, to the beach, to greenery… I love it," she said.
"Being one of Georgia's few coastal areas makes us a very attractive place to visit. It's also more affordable to visit here than, perhaps, to fly elsewhere."
The beauty of the city is certainly a draw for tourists, she said: "But… as a local, because we are a port city, we have so many choices throughout the community for unique cultural experiences. , diverse people and dynamic ideas. You can get it all here in Savannah.
When people come to visit, Nadia takes people around town, she tries to tailor her Savannah recommendations to the preferences of her guests.
"Whatever they want to do, we will do it. However, it always – usually – comes down to the food, which is my love and so many who visit. We love going to the Starland District because there is something for everyone at Starland Yard. We like to be patrons of this company and support them. We live downtown, so sometimes it's not just about showing visitors places to spend money, but taking them to nooks and hidden areas like even small neighborhood parks to see the beauty of the city.
When asked one of his favorite things about the city, Osman laughed. "It may sound strange, but I like to drive on East Broad Street. I take it every day," she said.
"It's such a connection between the neighborhoods. You have PERC cafe, Hop Atomica, local shops and stores, lots of residential neighborhoods with old and new houses and apartments, then you walk down to Bay Street. It's a peaceful road and I love that it's the main connector to this part of town. Again, not sure if this is a hidden gem, but you get on it, head north and you end up in the water. What could be more magnificent and representative of the city? she asked proudly.
Savannah was even a major player when Osman's fiancé, photographer and videographer Drew Miller created her special engagement plans.
"Drew is originally from Los Angeles, but he did this incredible day of proposing for me in Savannah that started with meeting two of my best friends back home. Then he invited me on a hunt treasure which took us through town We had lunch at Emporium – where I got a gift and a clue – which led me to Stump where I got a plant and another clue, which took me took me to the Starland District for another giveaway and a clue, which eventually led me to the Coastal Georgia Botanical Gardens – not Eisenhower's – the largest outside of town…now that's a hidden gem.
She paused to catch her breath – or for perfect effect – "That's where I got my last present," she said. "He proposed to me right there with the incredible backdrop of the gardens. What a special moment it was for us.
Thanks to Nadia and Drew's love story, it may no longer be a hidden gem.
For more information on Coastal Botanical Gardens of Georgia, visit coastalbg.uga.edu
For more information on the SBDC, visit georgiasbdc.org/southern-coastal